View detailed approval, lease, and funding information for any store and time period.
Kafene's reporting provides you with key information about application and lease activity in your store(s), including the Total Funded Amount (which refers to the total amount paid to you by Kafene for purchase of items in your store(s)). Review data by date range and location and export for additional analysis.
Table of Contents
Reports Page Details
To navigate to the Reports page, click the Reports link in the top navigation bar. When you land on the page you will see the Application & Lease Activity report in its default state, with data for all applications created this month across all locations of your business.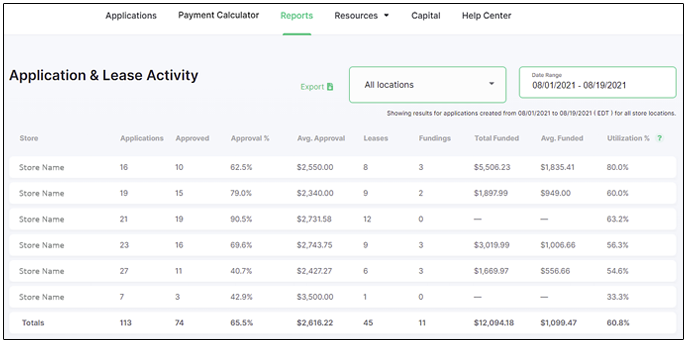 Each row is a different store and each column provides detailed information about completed applications. Here's what each column means:
| | |
| --- | --- |
| Applications | The number of applications completed at a specific store. |
| Approved | The total lease applications that were approved. |
| Approval % | The percentage of completed lease applications that were approved. |
| Avg. Approval | The average dollar amount that approved customers were offered for leasing. |
| Leases | The number of leases created from completed applications. |
| Funding | The number of leases that were completed and for which Kafene paid you the purchase price (less applicable fees). |
| Total Funded | The total dollar amount for Kafene's purchases paid to your merchant account. |
| Avg. Funded | The average amount for each lease paid by Kafene for purchasing the merchandise. |
| Utilization % | The percentage of leases contracted from approved applications. |
Filtering Reports by Location
If you have multiple stores using Kafene, you can report on any or all of them using the location selector. Click the selector to access a list of stores and choose which ones you want to view.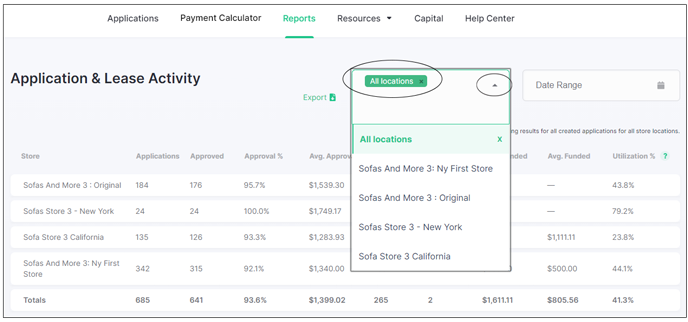 When selecting an additional or different location using the dropdown menu, the previous choice remains until you click the x next to it to remove that location from the menu.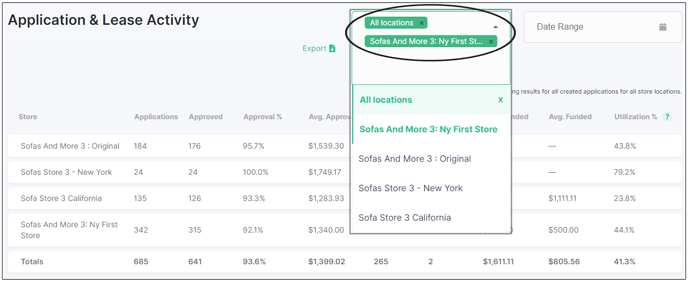 Filtering Reports by Date Range
The initial Date Range on the Reports page shows the current month up to today's date. However, you can report on your activity across any date range you choose by clicking on the Date Range selector and choosing any start and end dates.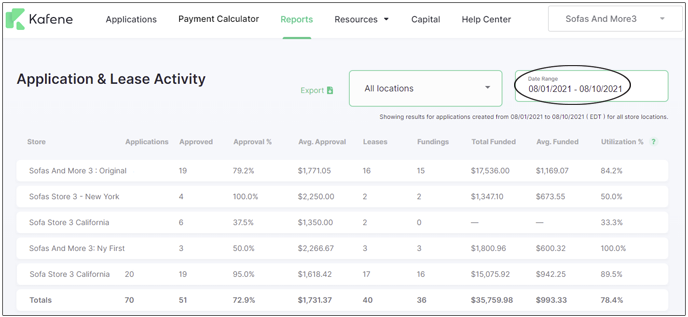 Note: If you are using a date range, all dates refer to the date an application was created.

If you select no dates at all, you will see activity across the entirety of your history with Kafene.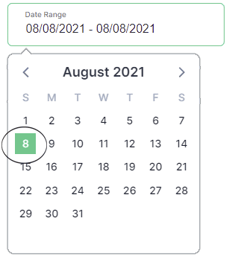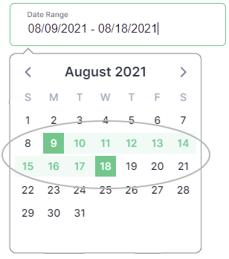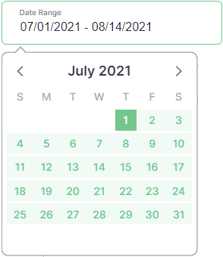 Export Reports as CSV File
You have the option to download your activity report as a CSV file. Just click on the Export option and download the file directly to your device.
The CSV file contains the same data shown in the Reports on your Merchant Dashboard, allowing you to perform additional analysis as you like.